Last Updated on October 2, 2023 by Eden
Dreaming of going to your first kpop concert?
Seeing the top boy groups or girl groups perform live is on a lot of kpop fans' wish lists. And if you're an international fan who doesn't live in South Korea, having your favorite kpop idols drop tour dates in your country can be a huge thrill!
But how easy it is it to get tickets? What do you bring to a kpop concert? And is it worth buying tour merch?
Here are 10 things to know to have an amazing time at your first kpop concert!
---
Featured Item: Kpop Journal
Looking for a fun way to keep track of your favorite boy groups or girl groups? Check out this cute kpop journal (download + print or use with Goodnotes!)
---
Table of Contents
10 Tips for Attending Your First Kpop Concert
Before we dig into the tips, here's an important reminder: make sure kpop concert announcements are legit!
Kpop is like anything else and there are always scammers who are hoping to take your money. While some scams involve selling fake tickets, others fake the entire concert.
So if you see a festival, concert or tour announcement on social media, double-check to make sure it's the real deal first. The best way to do that is to go straight to the group or idol's official website to confirm the details.
1. Prepare for ticketing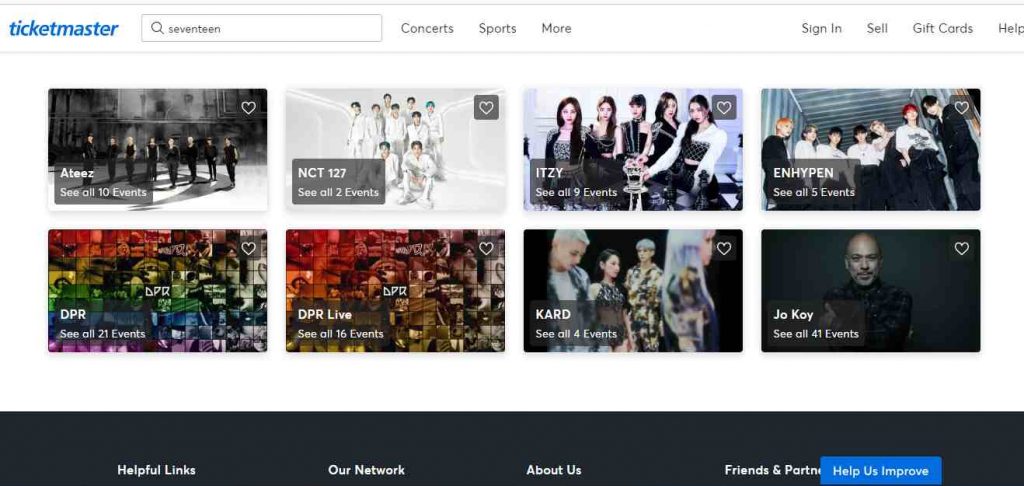 Buying tickets to your first kpop concert can lead to major stress because here's the number one rule: you have to be fast.
The more popular a kpop artist is, the faster tickets will sell out. When BTS announced the Seoul dates for "Permission to Dance", ARMY quickly snapped up all the tickets in just a few hours, before the public sale opened. And the same thing happened for their Las Vegas tour dates.
Here's how to prep for ticketing:
Verify where tickets will be sold (i.e. Ticketmaster, AXS, etc.)
Create an account with the ticketing site and add your debit or credit card information
Check your credit card or debit card purchase limits
Read the fine print on ticketing fees
Is it worth purchasing a group or idol's membership to get access to presales? It depends.
If there are a limited number of tickets available, it's possible that all of those will sell out during the presale. If you're able to get into the presale ticket queue, then membership could be worth it. But it doesn't guarantee that you'll be able to get tickets.
So what happens if your first kpop concert is sold out?
In that case, you can either give up on the idea of going. Or you can purchase resale tickets.
Resale tickets are tickets someone else purchased initially and is selling to a buyer who's willing to pay their price.
Whether it makes sense to buy resale tickets to a kpop concert can depend on the price the seller is charging and how badly you want to go. You could easily pay twice as much for resale tickets, not including all the transaction fees that Ticketmaster and AXS charge.
Pro tip: Beware sellers on social media
If you spend any time at all on kpop twt or Instagram, you'll see lots of people posting concert tickets for sale. Those tickets might seem like a great deal but a lot of the time, those people are scammers. So if you're planning to buy tickets from anyone you don't know just be aware that it can be risky.
Also, be aware of whether there any age restrictions on who can buy tickets or attend the show without an adult if you're a minor.
2. Decide if it's worth upgrading your ticket
If you're going to your first kpop concert, you might just be happy to get tickets. But all tickets to a kpop concert aren't the same.
For example, you might have the option to purchase VIP tickets. Depending on how tickets are packaged, VIP tickets could include:
Fansign access, where you get to sit and meet with each member of the group for about a minute or so each
Fanmeet access, which is similar to the fansign but you're sitting as part of an audience instead of meeting each idol one-on-one
Soundcheck access, where you get to watch the idols rehearse for the show
Hi touch, which is an after-show event where idols walk by and touch fans' hands briefly (note that because of the pandemic, high touch now usually means the idols walk by without touching or they sit behind a clear plastic screen and wave to passing fans)
Choosing a VIP package could be worth the money if you want your first kpop concert experience to be even more memorable. But if you're on a tight budget, you may want to stick with regular tickets so you have enough money to cover travel costs and any merch you plan to buy.
3. Make your travel plans early
Unless you live in a major city, you might have to travel to attend your first kpop concert. Which means you'll need to book a hotel and flights if you're not able to drive.
The sooner you get your hotel booking in, the better since hotels can fill up quickly. Hotels.com is a great resource for comparing rates. If you're flying, you'll want to check around with different airlines to see who has the best fares.
It's also good to map out how you'll get around in the city once you arrive. If you're driving you can use your car to get where you need to go. But if you're flying in, you'll need to decide if you want to rent a car or whether it makes more sense to Uber your way around or use public transportation.
Pro tip: Have a plan for getting home
If you're taking an Uber or Lyft to the venue, plan ahead to get picked up once the show is over. Otherwise, you could be waiting in a long line with other concertgoers for a ride.
4. Pick the right fit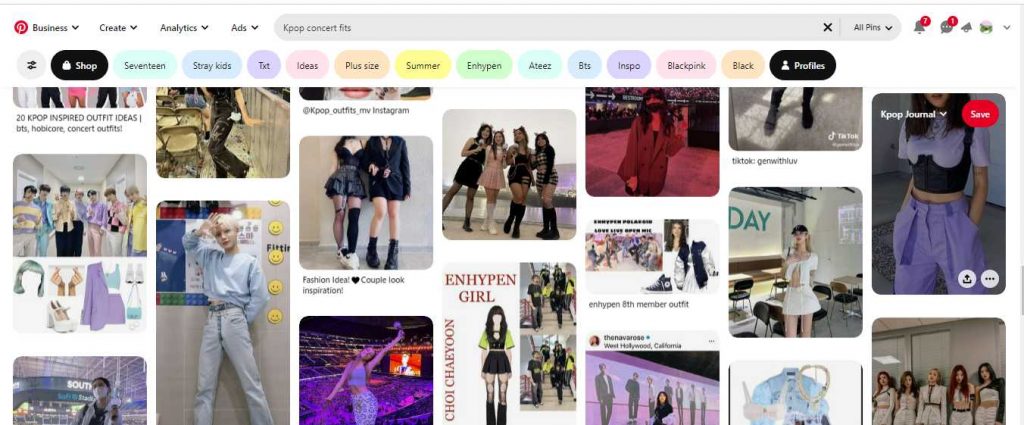 Deciding what to wear to a kpop concert is a big decision. Do you go with an outfit that looks super cute or sexy, or do you dress for comfort?
Here are a few things to keep in mind when deciding what to wear to your first kpop concert:
Weather. Venues typically open the doors one to two hours before the show starts, so if you get there early you're going to be standing outside for a while. A cute kpop concert outfit might look great but leave you shivering in winter or sweating in summer, so it's important to know what the weather's going to be like.
Comfort. Again, a super cute or sexy outfit can turn heads at a kpop concert. But if you're constantly tugging and pulling at it or trying to adjust it, then that can distract you from having a good time. Trying on different outfits can help you find one that looks great and feels great to wear.
Dress codes. Kpop concert venues can have dress codes and while some might be relaxed, others might be more restrictive. So once you get your tickets, give the venue's policies a read to make sure there's nothing you might be barred from wearing.
Pinterest is a great place to get inspiration and ideas for your kpop concert outfits. You can also check Instagram or Twitter for concert looks.
Pro tip: Bring a clear bag
You might have an adorable bag picked out to go with your fit but the venue may not let you bring it in. A lot of venues, big and small, have clear bag policies and don't allow other bags in. You can pick up a clear bag at Daebak or Amazon and customize it with buttons, keychains and photocards.
5. Get to know the venue
Aside from any dress code or bag policies, it helps to get to know to the venue's layout. That can make it easier to find your seats, locate the merch stands and find restrooms or refreshments.
Also, be sure to check the venue's policy on payments if you plan to buy concert merch, food or drinks. Some venues are cashless, so you'll need to bring a credit card or debit to pay, or link your cards to an accepted mobile payment app.
Pro tip: Be prepared for entry screening
One thing you might not be prepared for at your first kpop concert is the security screening. You may need to go through a metal detector and have your bag checked.
Once you get through security, you'll need to show your tickets to get in. If the venue only accepts mobile entry, you'll want to have your tickets pulled up on your phone through your ticketing app so you're not holding up the line.
Related post: Kpop Concert Etiquette: 10 Things Kpop Fans Should NEVER Do!
6. Budget for merch
One of the most fun things about going to your first kpop concert is buying tour merch.
But here's the truth: it can be really expensive. Depending on the group, you might pay $60, $70, $80 or more for a t-shirt or hoodie. Photocards and photobooks might run $25 to $50 each.
If the group releases photos and pricing for official tour merch before the concert, check out the prices to decide what will fit into your budget.
Also, try to get to the merch line early if you can, since certain items may sell out quickly. And if you're planning to shop Etsy for handmade items like these customizable lightstick straps, be sure to allow enough time for shipping!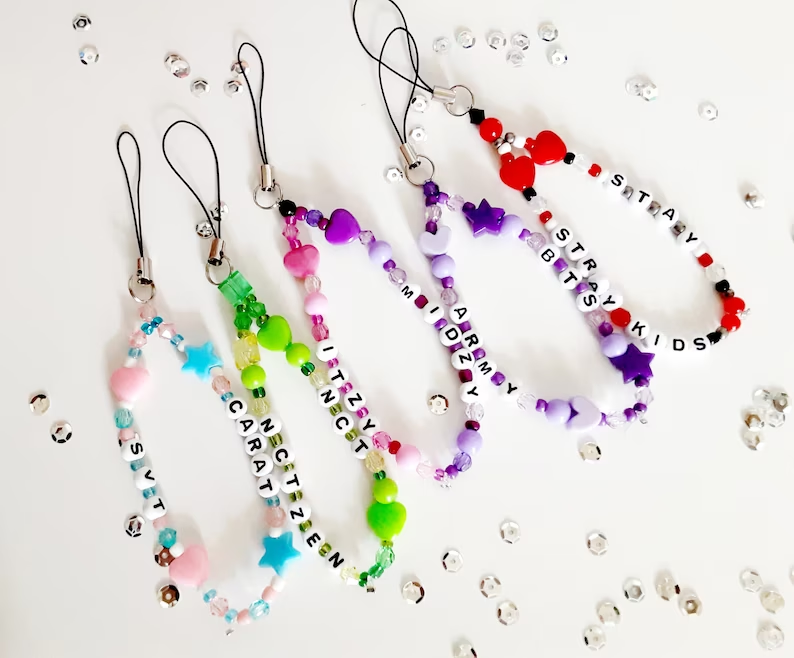 Pro tip: Check out local kpop stores
Need to pick up a lightstick or banner for your first kpop concert? Hitting up local kpop stores is worth it since you can usually buy those items there cheaper than you can at the venue. You can do a Google search for 'kpop store near me' to find local shops.
7. Bring extra batteries and a charger
There's nothing worse than having your lightstick or phone die in the middle of a kpop concert. The easiest way to avoid that is to bring extra batteries and a portable phone charger with you.
Again, you'll want to check the venue to make sure it's okay to bring them in. But they can be a lifesaver so you don't miss a moment of the fun!
8. Choose your arrival time
Some people like to get to the venue early, especially if there are special pop-up merch sales happening or fan events. If you're going to your first kpop concert at a stadium, for example, tailgating parties might start as early as 8 or 9 in the morning.
Going early means you have plenty of time to find your seats and check out the venue. And you may not have to fight for parking if you're driving. But it can also mean a longer wait and more standing in line.
That might not be ideal if you expect it to be really hot (or really cold), or you think it might rain before the show starts.
Waiting until the doors open means you might miss out on opportunities to buy merch if items sell out fast. And parking can be a headache. But that might not matter so much if you'd rather not stand in line for hours.
Pro tip: Pre-purchase parking
One of the biggest headaches of going to your first kpop concert is finding a place to park. If the venue gives you the option to purchase parking ahead of time, consider buying a pass early so you don't have to fight for a space.
9. Check out fan events
A fun part of going to a kpop concert for the first time is checking out the different fan events. You'll often see individual fans or fanbases handing out special banners, coordinating fan charts or giving away photocards and other freebies.
Joining in with the fan events is a great way to make new kpop friends, which is a plus if you're going to your first kpop concert solo.
If you're nervous about talking to new people at a kpop concert, remember that you're in a place with thousands of people who love the exact same thing that you do. So don't be shy about complimenting a cute outfit or swapping socials if you meet someone who seems like kpop bestie material.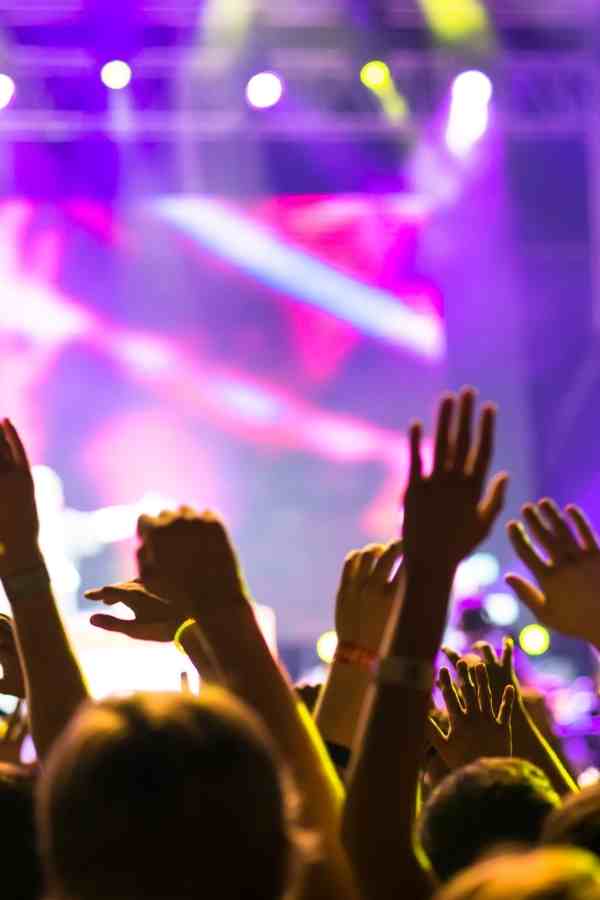 10. Stay safe
Kpop concerts can draw huge crowds and as other concerts have shown, that can be a bad thing if it gets out of hand.
So here are a few tips for staying safe at a kpop concert:
Purchase tickets close to an aisle, if possible
Know where your exits are at all times
Be aware of people around you, especially if you're part of a standing-room-only crowd
Alert security if someone is bothering or harassing you
Move in a group if possible, especially if you're leaving a venue later at night
It's also important to stay hydrated, since crowded venues can easily get hot.
You most likely won't be able to bring bottled water in with you so plan ahead to purchase water at the venue before the show starts. And you may want to eat beforehand as well, so you don't run the risk of getting lightheaded during the concert.
Are you ready for your first kpop concert?
Preparing for your first kpop show can be a little nerve-wracking but it doesn't have to be. The more planning you do beforehand, the more fun you can have while you're at the show. This checklist can make navigating your first kpop concert easier so you can focus on making memories.
Head here to learn more about Cute Frog Creations!
---
Save 10% in the Cute Frog Creations shop when you join our email list!
And get the latest blog posts + updates delivered to your inbox!
---
What was your first kpop concert like?